Urban Meadows: Principles and Protocol 
with Larry Weaner
Landscape Designer and Native Meadow Expert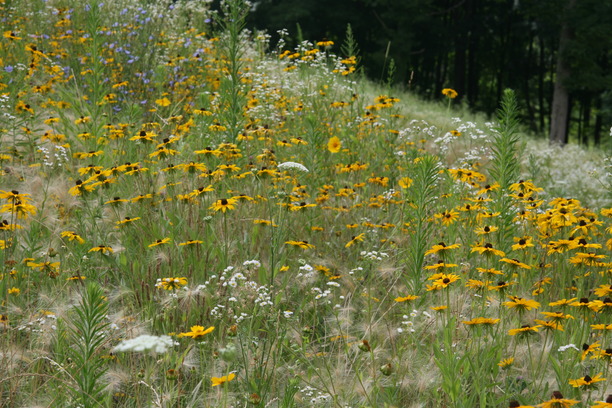 Setting a Process in Motion: The Self-Proliferating Landscape 
A Speaking Event with Larry Weaner, APLD
Friday, October 17th
The George Washington University
Media and Public Affairs Building
805 21st St., NW, Room B07
Washington, DC 20052
4:00pm – 6:30pm
Nature has spent thousands of years perfecting plants' abilities to reproduce and proliferate on their own, and yet we often go to great effort and expense placing every plant in our designed landscapes. How can we capitalize on plants' reproductive abilities, and actively encourage existing, planted, and recruited species to colonize our landscapes? In this lecture, well-known designer and native meadow expert Larry Weaner will discuss principles and protocols for creating dynamic, ecologically rich landscapes where nature does much of the "planting." The presentation will emphasize meadow projects and include detailed case studies that demonstrate how practical, concrete plant proliferation strategies can be applied at diverse scales, from small scale plantings to large multi-acre meadows.
Dumbarton Oaks Park Meadows: Site Visit with Larry Weaner
Saturday, October 18th
Dumbarton Oaks Park
Located in the 3100 block of R Street Northwest
9:00am – 12pm in the field with Larry Weaner, followed by Q&A and a complimentary lunch
Tour the Urban Meadows of Dumbarton Oaks Park with designer and meadows expert Larry Weaner, nationally renowned for combining ecological restoration with garden design traditions. Larry Weaner has partnered with Dumbarton Oaks Park Conservancy and Rock Creek Park National Park Service to revitalize the first two of five meadows designed by Beatrix Farrand. On this site visit Larry Weaner will lead a tour of native meadows in varying stages of development. Participants will have the opportunity for hands-on engagement in restoration practices and to learn about the design, implementation, and management of native meadows.